Q&A with Illustrator Marcella Wylie
We worked together with local illustrator Marcella Wylie on the recent Ella Drinks rebrand. Marcella's vibrant, inky yet elegant style seemed like the perfect match for Ella Drinks, injecting some energy into an honest, premium product. We wanted to find out a little more about Marcella and her process…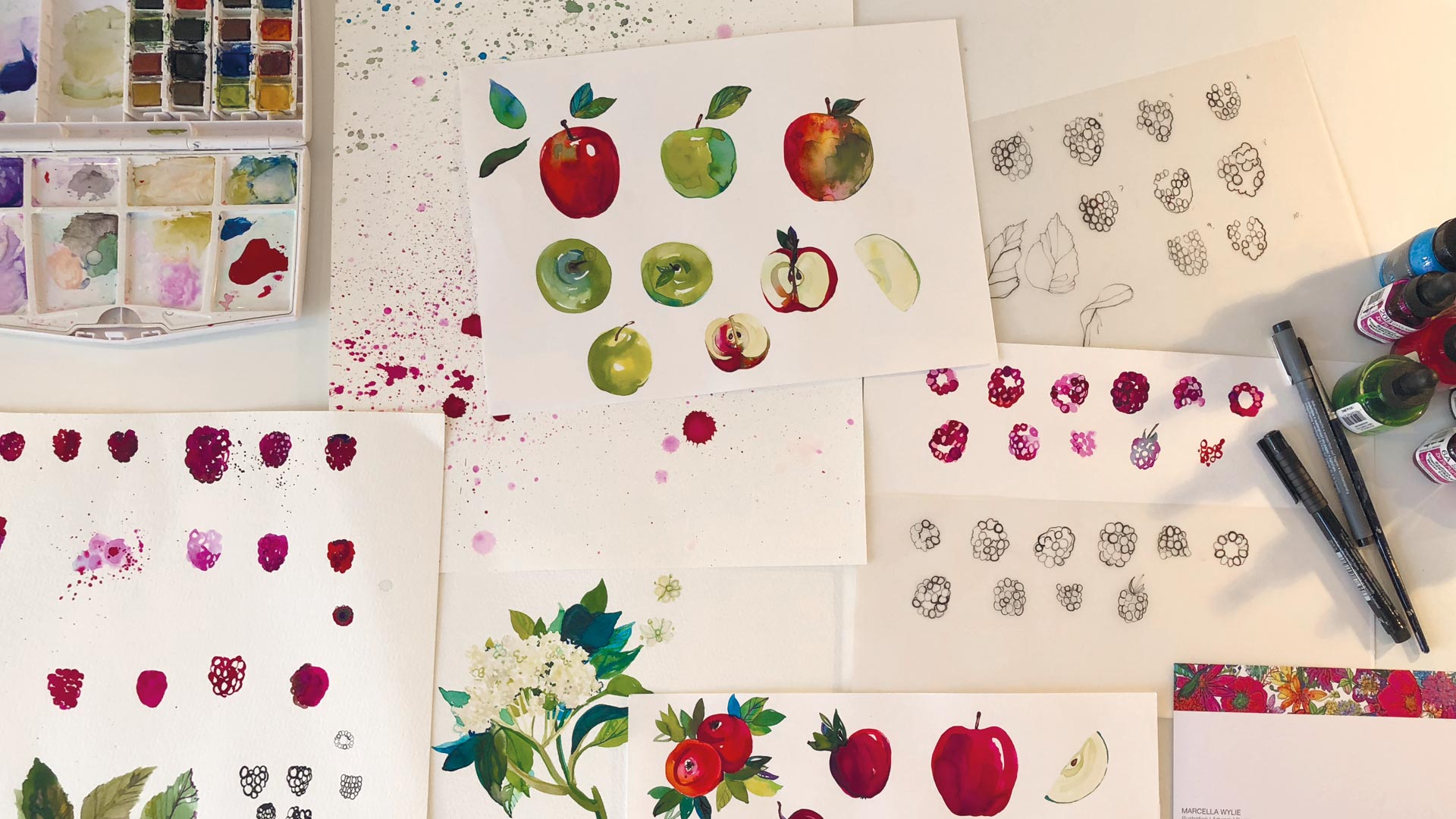 Can you tell us a bit more about your career to date and how you became an illustrator/artist?
I graduated from Duncan of Jordanstone College of Art in 2008, where I actually studied Textile Design (specialising in printed textiles to be exact). With a global financial crash happening, it was literally the worst time to graduate in design and I ended up moving back to Glasgow to work for a fantastic research and marketing company.
It was almost a year after graduating that I decided I was long overdue to pick up a pencil and start drawing again (really my first love, for as long as I can remember). By chance, the first illustration I made ended up being published by The Association of Illustrators in their 'Best of British' publication – 'Images 35'. It was only then that I thought, maybe I can do this after all and if I can't find someone to employ me then I'll go it alone and start my own (micro) business, which I did. I've been so fortunate to be able to work with some brilliant clients over the years. My love of drawing, and the blind will to keep going at it, have been the driving forces in my career so far.
Which projects have been most instrumental in developing your style?
I guess initially the AOI publication (mentioned above) had a big part to play in developing my style at the start. I always like to work quite quickly so watercolour and inks have been the perfect medium for me so that has really shaped my style of illustration. As you can tell from my work, I also love using acid-bright colours (despite living in black clothes)! Because of this, clients have tended to come to me as they are generally looking for watercolour based, fluid, bright illustrations.