V&A Dundee - Scotland's First Design Museum
We were delighted to attend the V&A Dundee opening last month, a dream day out for a graphic design agency! A light show on the incredible building and Primal Scream playing were highlights of the Friday night 3D Festival. Then, visiting inside the museum itself on Saturday morning, we were blown away with the scale of the building by daylight. The museum was designed by acclaimed Japanese architect Kengo Kuma.
On entering it felt like quite a special moment being among some of the first to see inside. The glass doors welcomed us into a vast foyer filled with light. The limestone floor, we were told, is made with thousands of real fossils, over 300 million years old.
The place was absolutely buzzing, being its first day open. As Scotland's first design museum, The V&A Dundee celebrates international design alongside Scotland's most outstanding design achievements. At the heart of the museum is the Scottish Design Galleries featuring 300 exhibits drawn from the V&A's rich collections of Scottish design.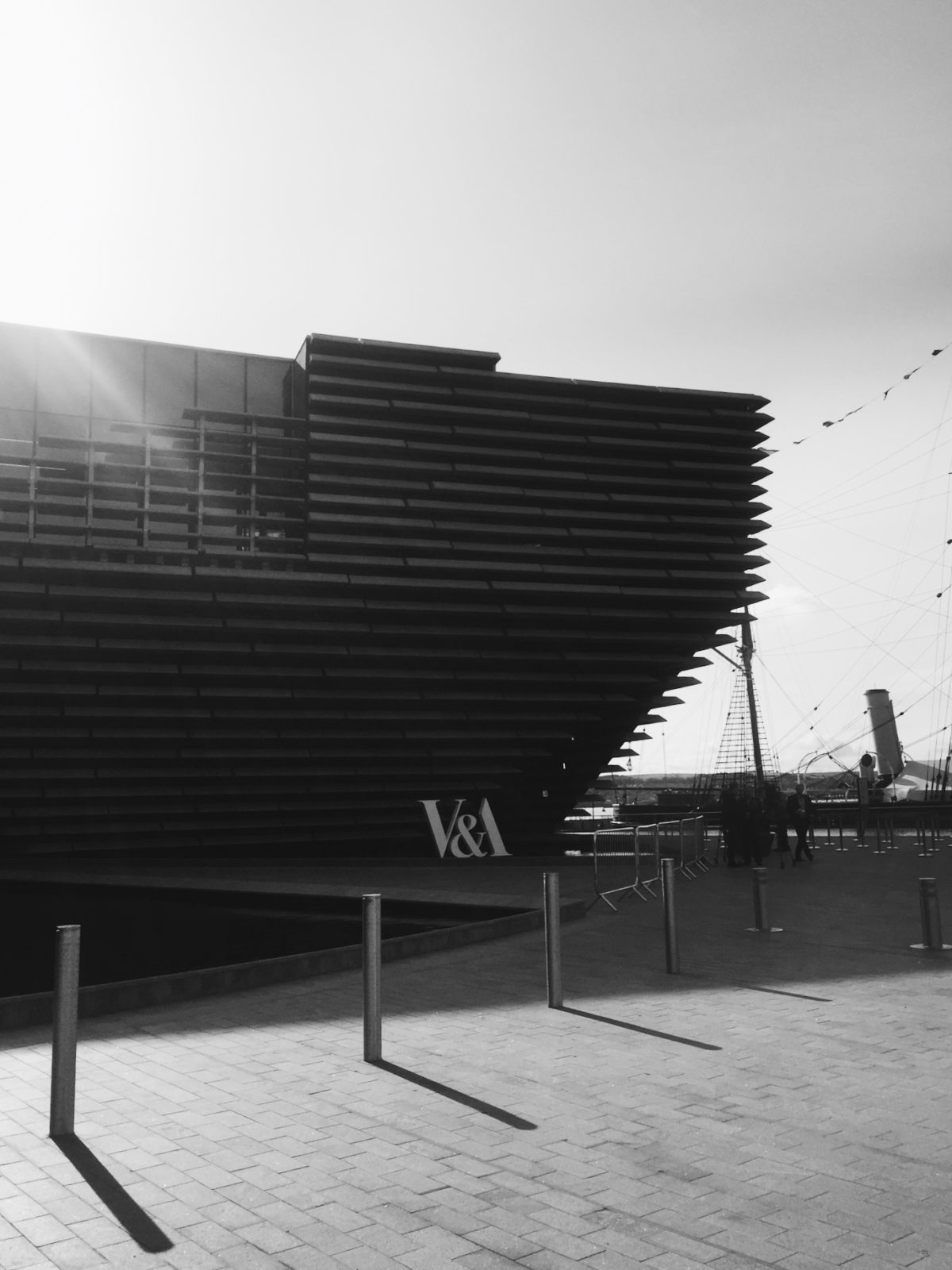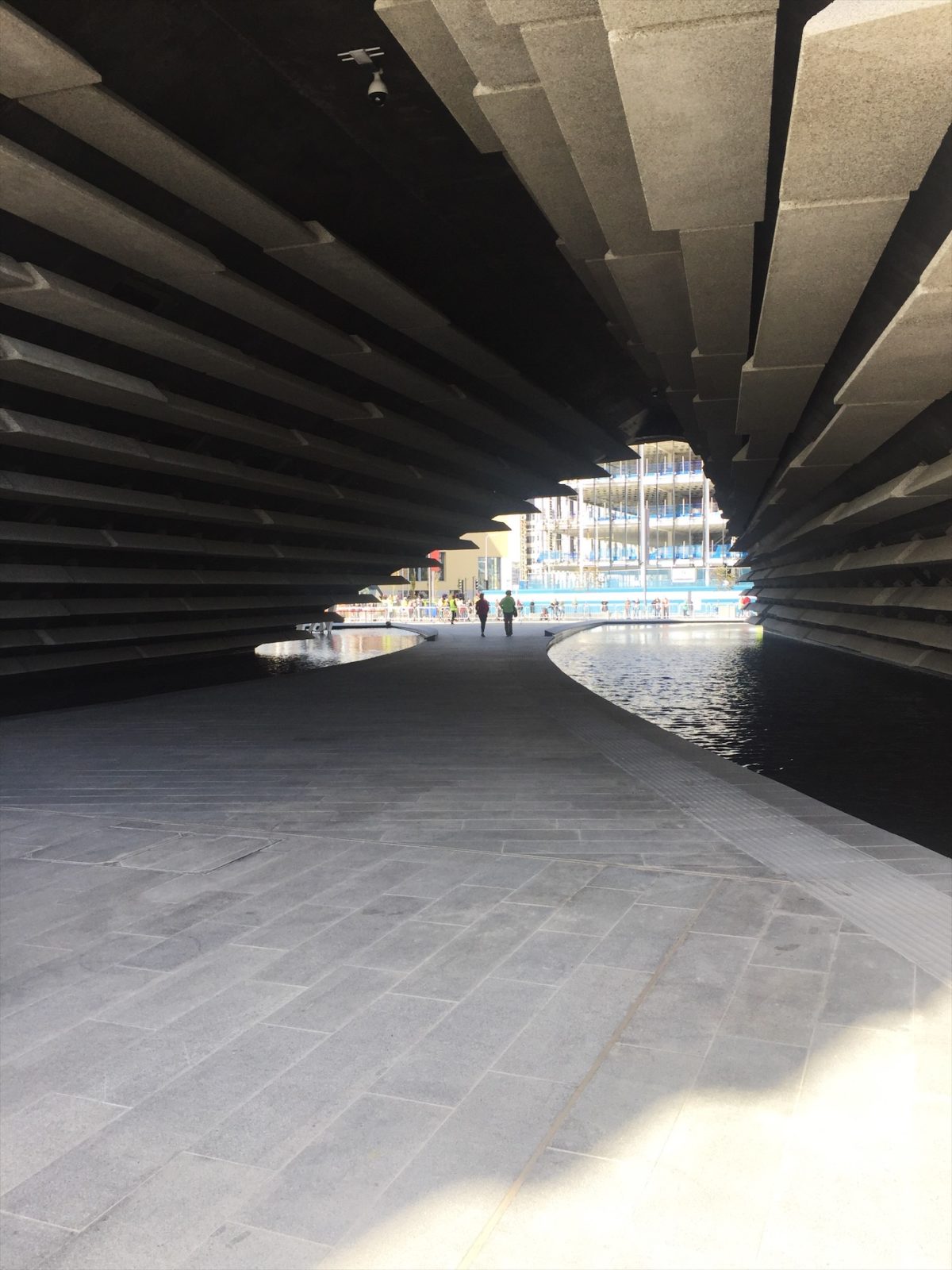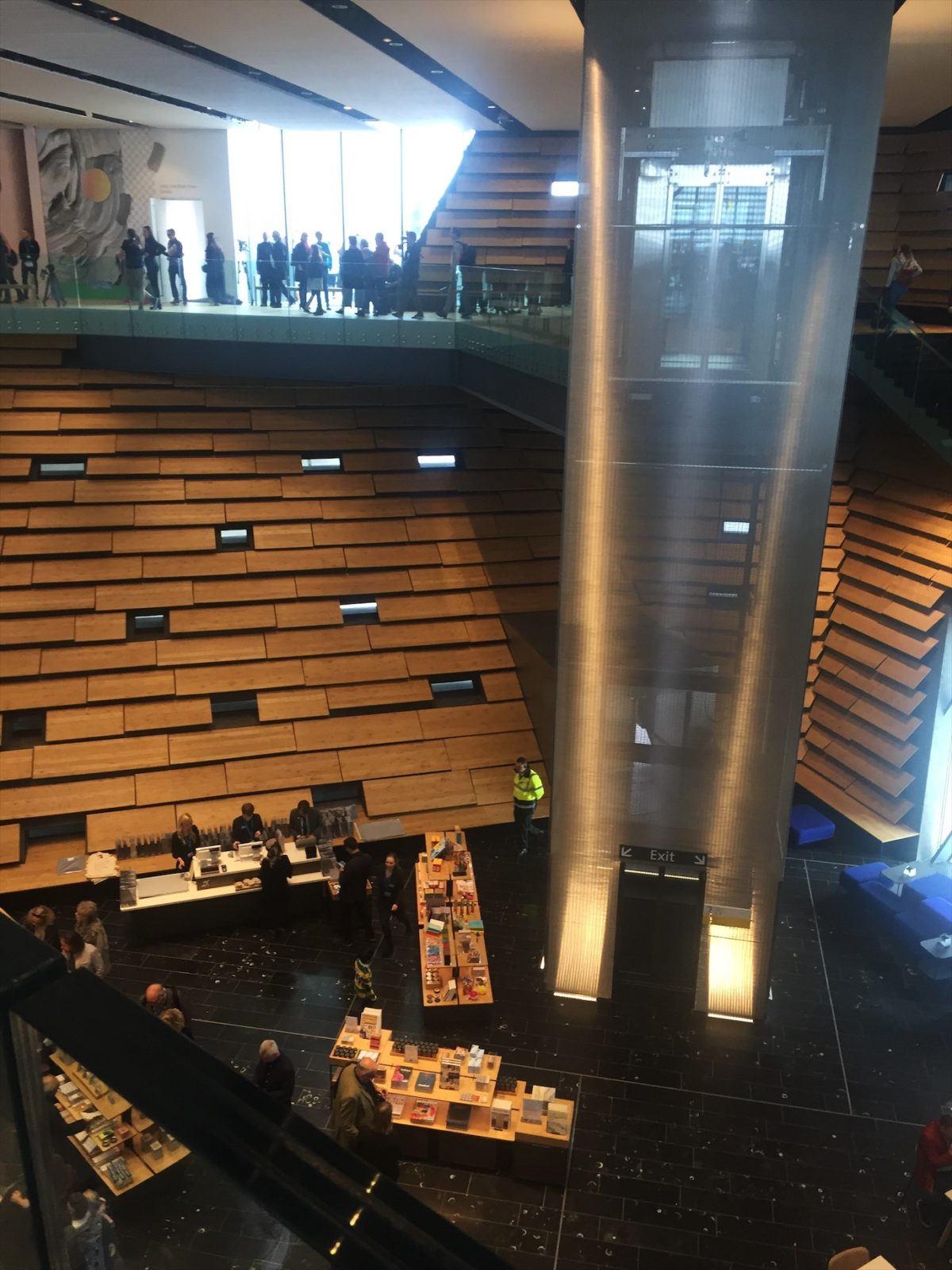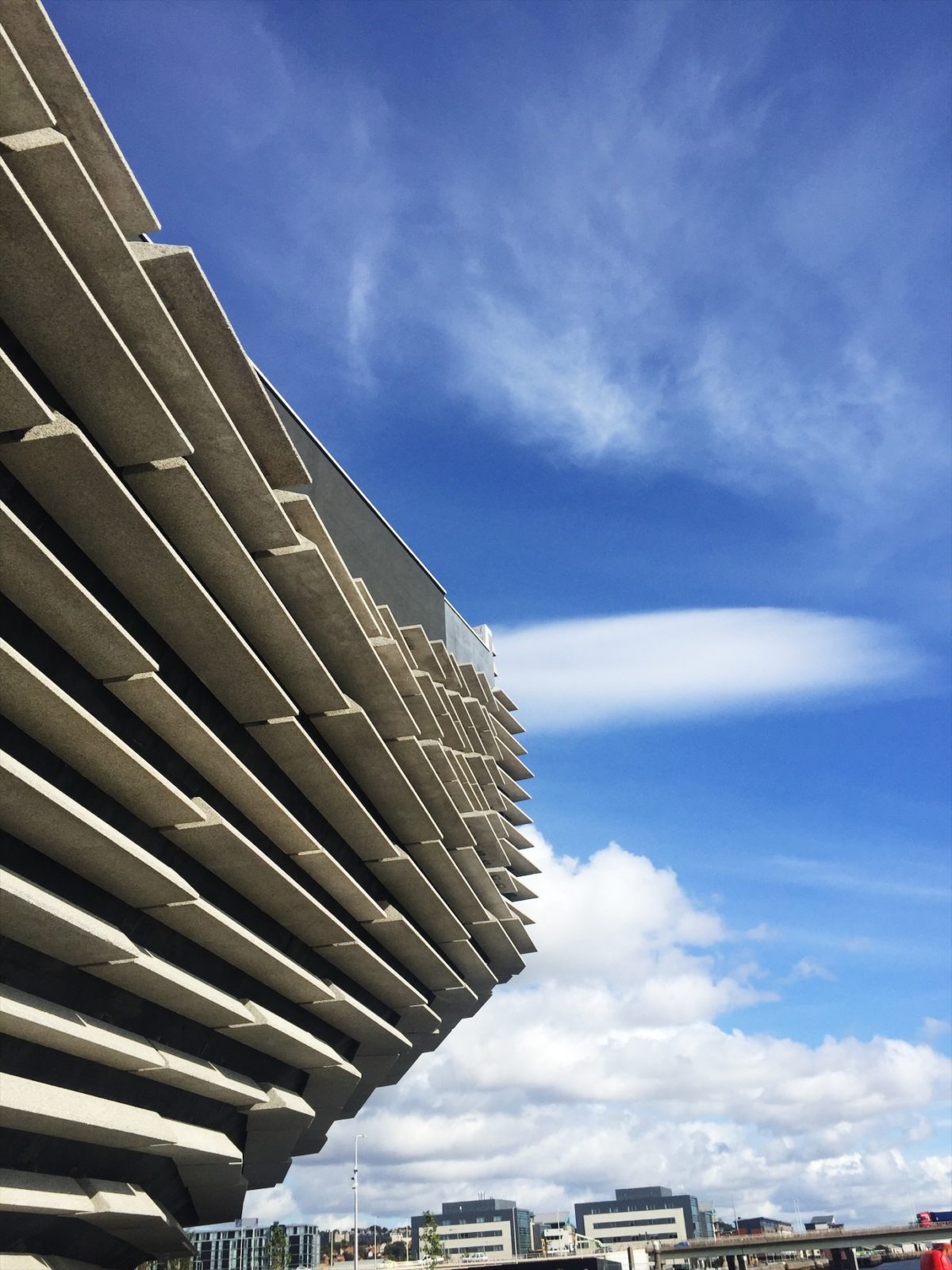 A Living Room For The City…
There are major exhibitions curated with new commissions and installations. This, looped by Glasgow-based artist and former Turner prize nominee Ciara Phillips (below) is one of the new commissions made by the V&A.
Most importantly, Kengo Kuma wanted to create a space not just for a graphic design agency like us to pour over but a place where families can come and spend hours but not feel pressured to spend money. Open daily 10-5pm and free to enter, the V&A Dundee is designed to be a 'living room for the city'.  The space includes a picnic room, therefore, visitors are given the option to take their own packed lunches and a quiet room, to go for some peace, timeout or prayer.
A place full of inspiration, inclusivity and historic and contemporary design. If you've not already been, we'd highly recommend a visit!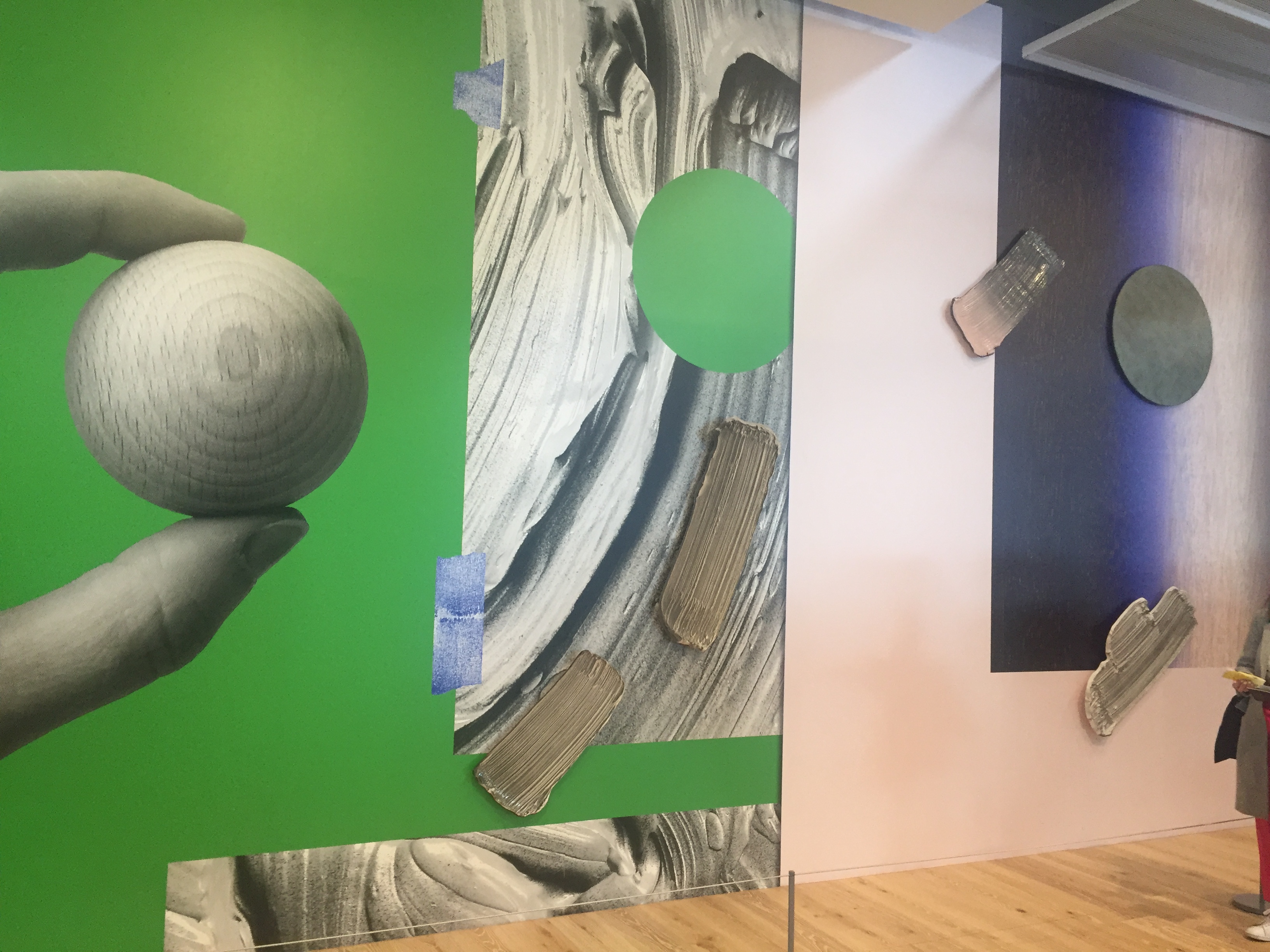 For more on Dundee design, read our Q&A with illustrator Marcella Wylie who is alumni of Duncan of Jordanstone College of Art in Dundee.