Bplasticfree
Earlier this year, owner and founder of Bplasticfree, Catriona Mann, came to us with an idea – an affordable eco-friendly alternative to plastic cling film; wax-covered organic cotton wraps, made entirely in Scotland. Sold! We knew we had to be involved.
Together we worked with Catriona to develop her brand. We helped to define the parent brand 'Bplasticfree', allowing her to create branded wraps for other companies yet still maintain recognition. We then developed the brand for her product range – 'Waxyz' – starting with a young, striking identity that draws on the business's key environmental credentials.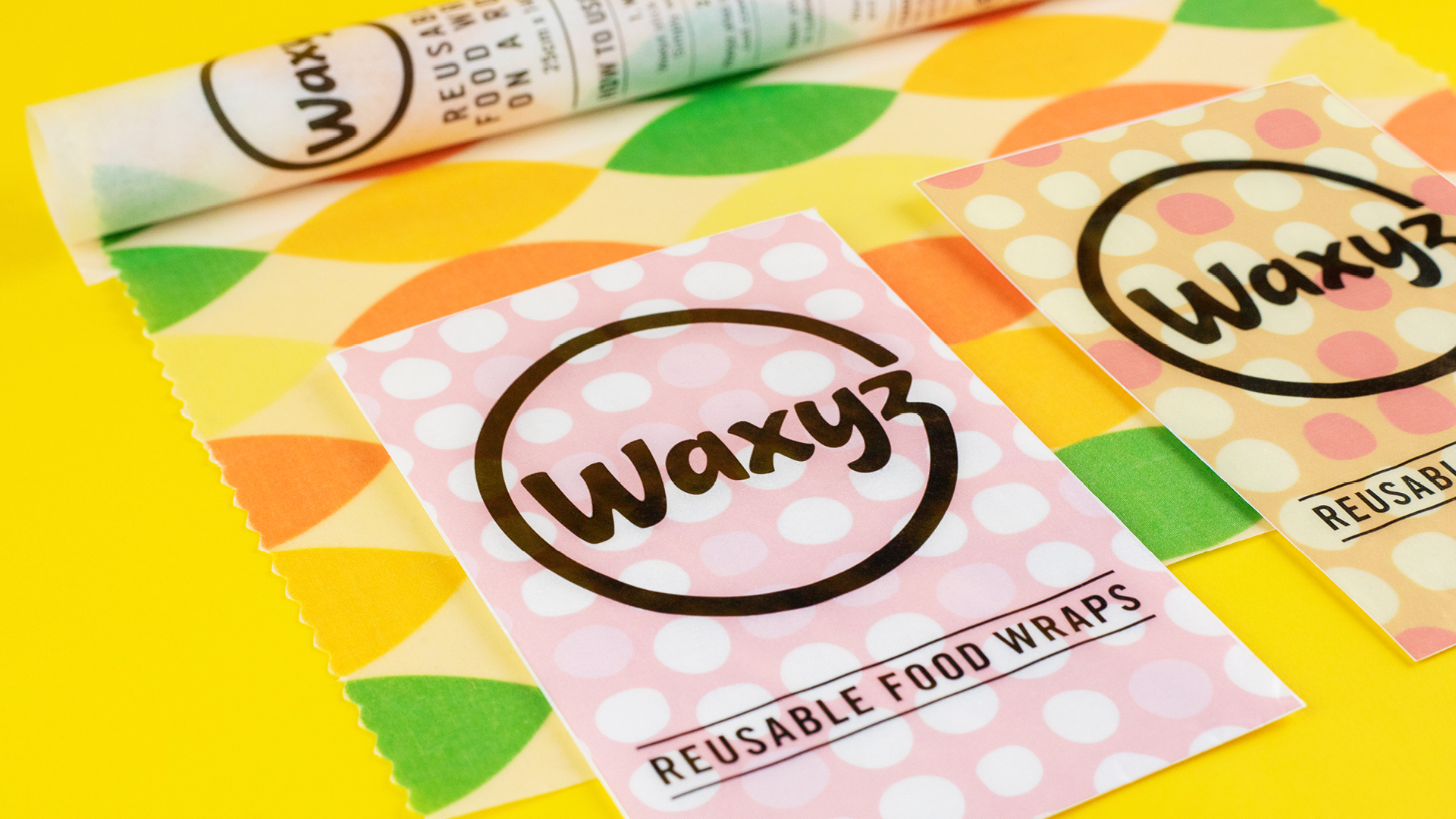 Environmental solutions are the only solutions for getting this product to market. For the packaging, we knew how important it was to showcase the fabulous patterns Catriona had created, but we also wanted to cut down as much as possible on waste. Using a compressed paper stock called glassine (which is completely compostable) we created stylish yet functional packaging that lets the products speak for themselves.
Individual wraps are sold in envelopes with the game-changing wax wrap rolls being sold in a branded sheet.