Left Field Kombucha
Kombucha is a centuries-old fermented tea drink thought to originate from China or Russia. These days, this beverage is experiencing a growing revival, especially amongst those looking for an alternative to alcoholic or high sugar soft drinks.
Based in Eyemouth in the Scottish Borders, Left Field Kombucha is one of only a few producers of kombucha in Scotland. But what sets them apart? Some producers use additional ingredients such as fruit to enhance the flavour of their drink. Instead, Left Field focus wholly on the tea itself. The flavours are emphasised by the quality and provenance of this core ingredient. This results in a purer, more honest outcome.
Left Field approached Offshoot to work with them to develop their brand and packaging. With an established, loyal and growing customer-base in place we agreed it best to evolve the existing brand, retaining certain elements and introducing new ones, rather that making wholesale changes.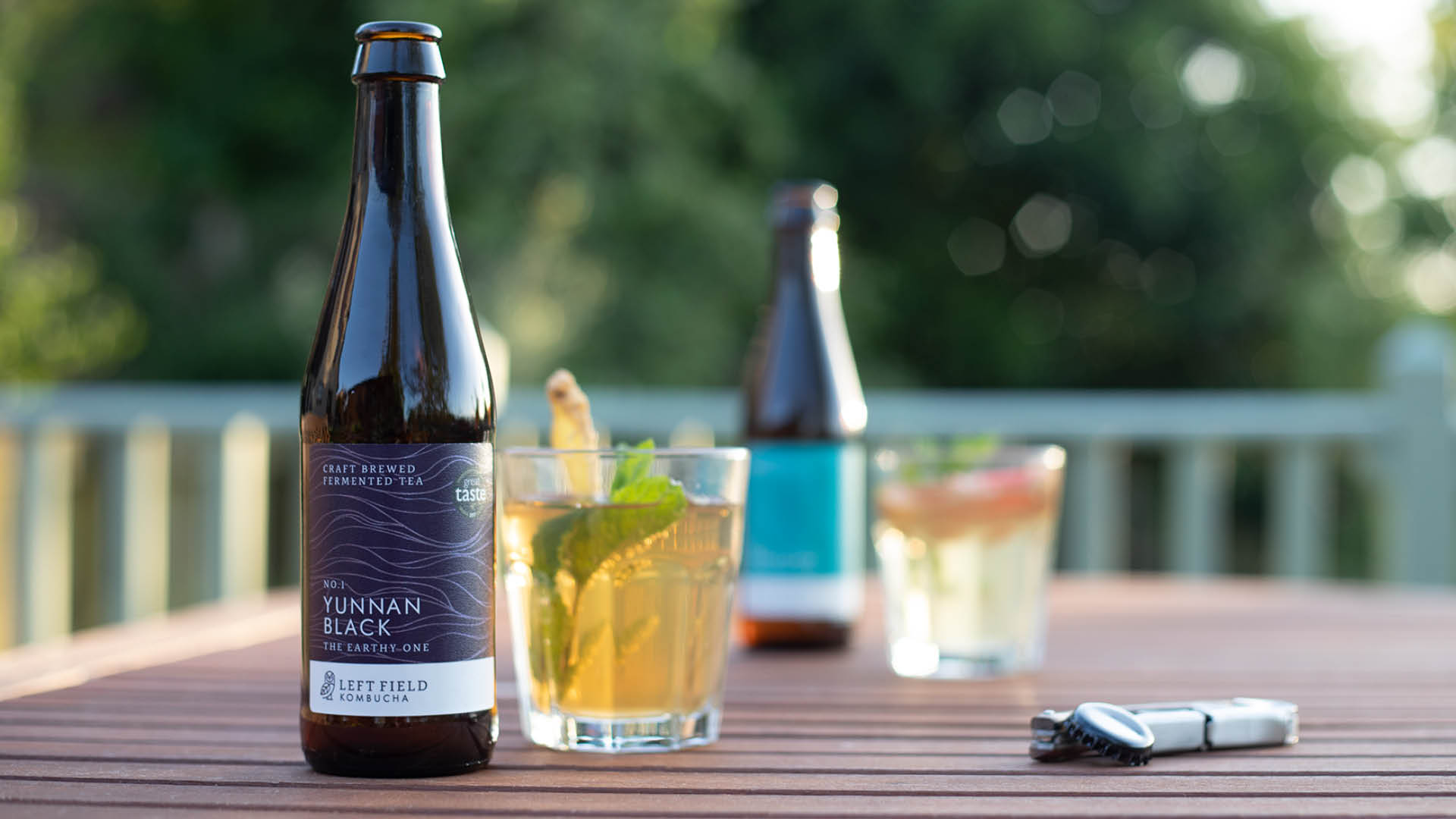 Left Field's symbol, the owl, has been simplified, thinning its wings and making its eyes friendlier. We introduced a new type system to make the brand as sophisticated as the product and enhanced the colour system to improve flavour recognition.
Provenance of tea is incredibly important to Left Field Kombucha. To emphasise this we created a series of patterns which represent the contours and formations of tea gardens across the world.
The outcome is a product with a new look but which retains and enhances Left Field's DNA as a considered producer of premium drinks.