Gorbals Ideas Fund: logo competition
Gorbals Ideas Fund is a project run by a community panel made up of local volunteers, through the New Gorbals Housing Association. The fund allows local people, groups and organisations to have the opportunity to develop new ideas for improving community.
Having created ongoing print design collateral for NGHA for some years now, we were so pleased to be asked to be involved with this community project. The competition asked school children in the Gorbals to design their own logo for the New Ideas Fund project. The competition winner would then come and work with us on recreating their logo digitally for the Ideas Fund to implement.
The talented winner was 9 year old Freya Docherty who came up with the logo design below and the slogan "We all get along."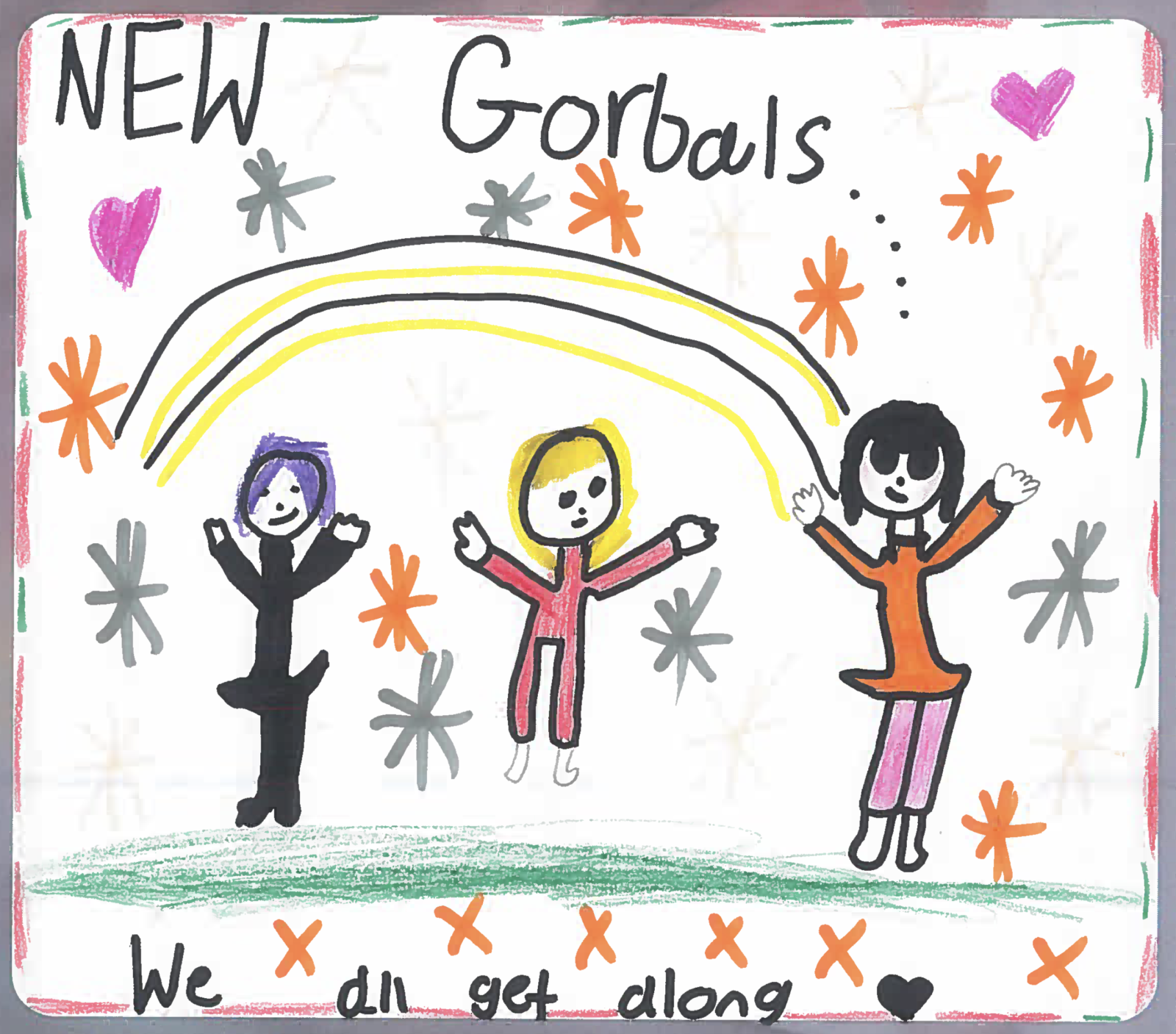 The Design Process
What we loved most about Freya's design was its positivity. She explained that her design symbolised happiness in the community and different people getting along well together.
To ensure that we retained this positivity and this message in the digital version we focused on the main elements of Freya's design. We used the rainbow, the stars and the happy figures and trialled a range of different logo designs. The panel also asked that we incorporate the different areas that the project covers: Gorbals, Hutchesontown, Laurieston, and Oatlands.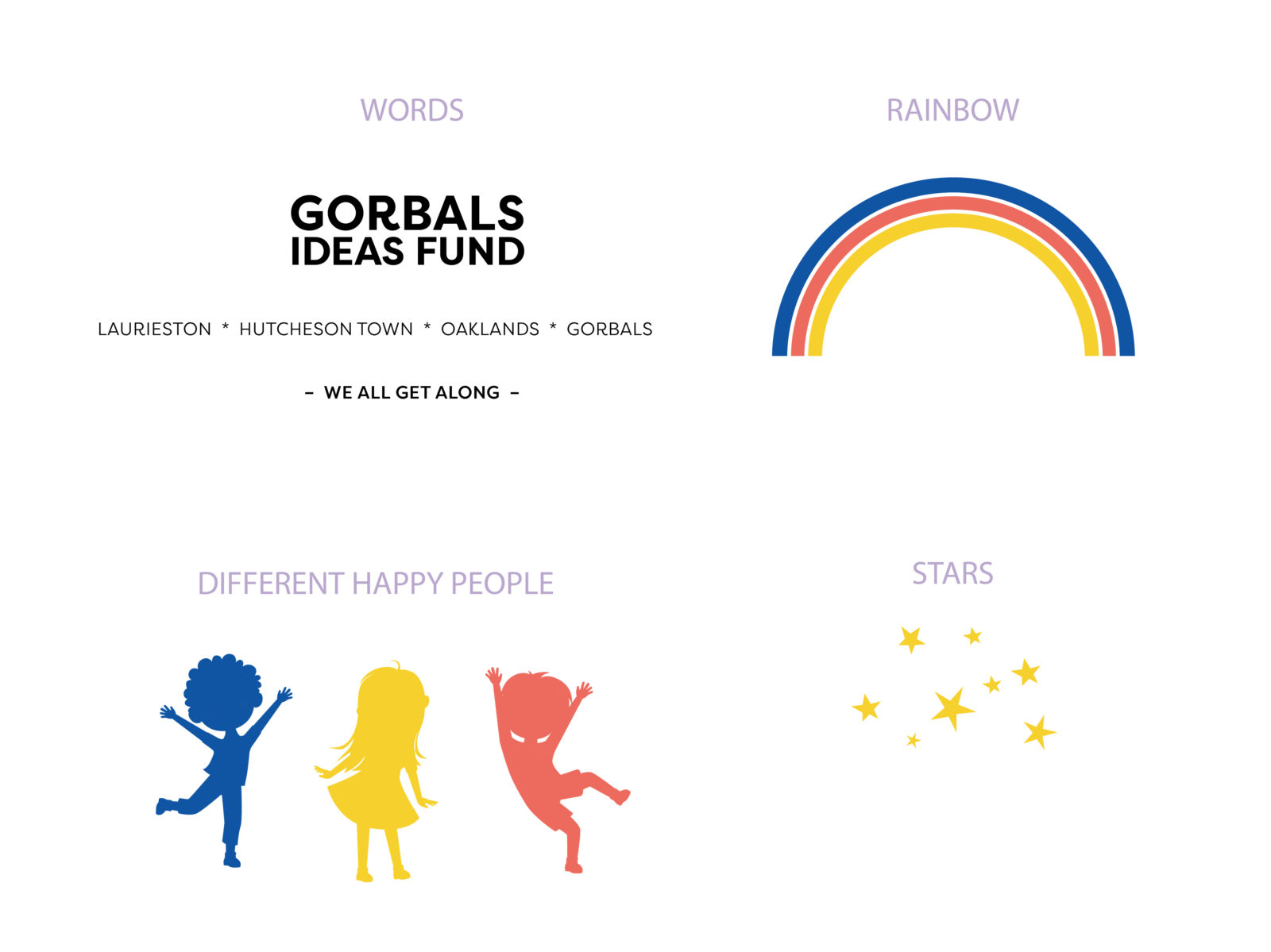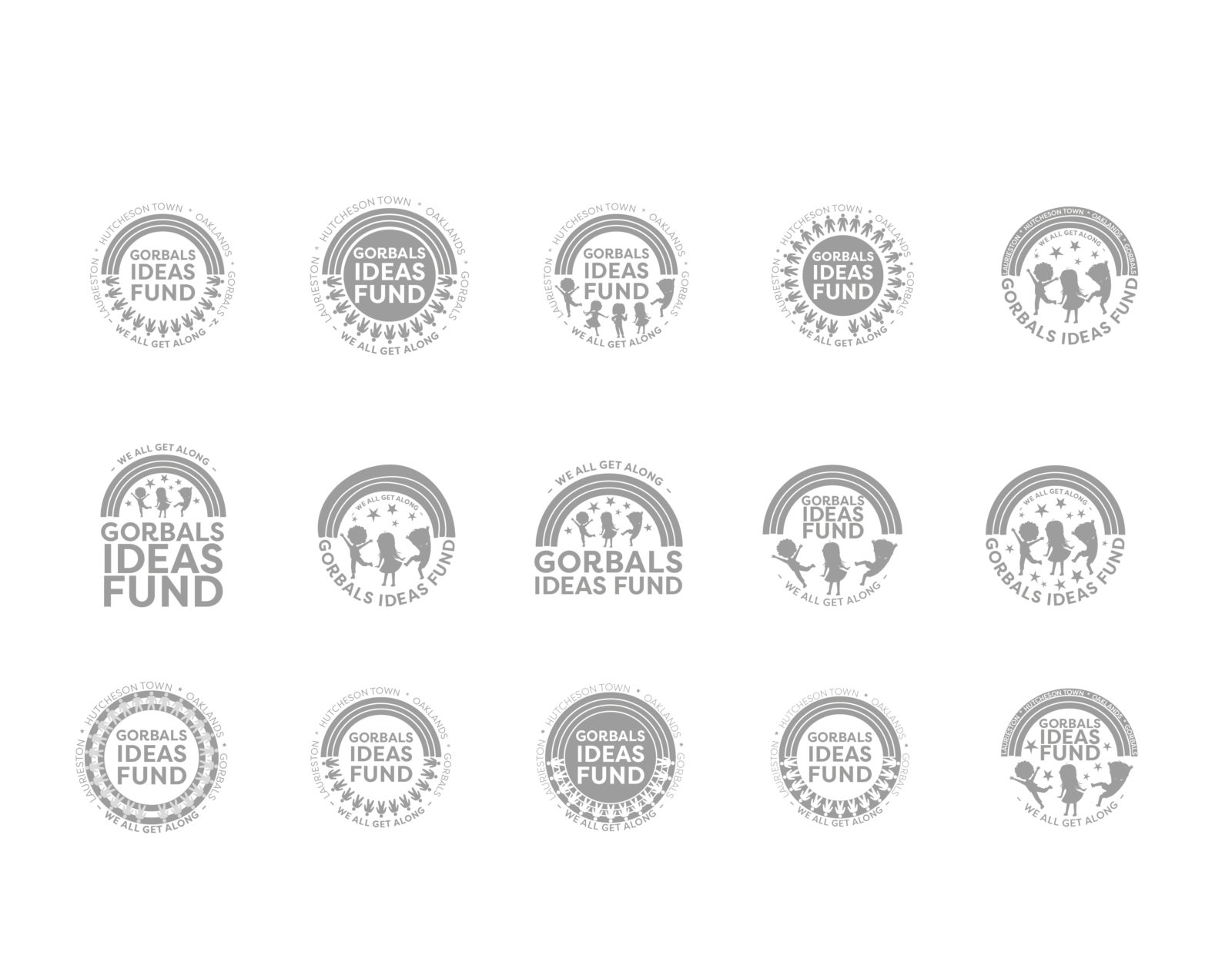 The Final Result
We all decided on the below for the final company logo design. Freya added her finishing touch by making the letters of Gorbals in the rainbow colours which we thought tied it all together really well.
We were really pleased with the results as was Freya and the Ideas Fund panel. We celebrated the launch of the logo with a party and prize giving and Freya was presented with her logo design framed.
It was a great community project to be involved with, we were delighted to have Freya as an honourary Creative Director for the day! We hope she continues to use her drawing talents in the future.
The logo will launch officially on all Ideas Fund collateral before Christmas, keep your eyes peeled!